Elegant Snowball Earrings
Introducing our exquisite 14k White Gold Snowball Earrings, a captivating blend of sophistication and playfulness. Each earring boasts a scattering of five dazzling lab-grown diamonds contrasted by a distinct matte finish to create a mesmerizing snowball effect.
| | |
| --- | --- |
| Metal | 14 kt white recycled gold |
| Weight | 2.9 dwt |
| Width | 9.5 x 6.8mm |
| Primary Stone Description | Lab Grown Diamonds |
| Primary Stone Size & Shape | 10 round = 1/3 ct total weight |
Single earrings available – please contact us for pricing.
Most items ship within three weeks.  
Want to customize this piece?
Lab Diamonds ~ Recycled Gold
Design a beautiful piece of jewelry for yourself or a loved one, using only the highest quality sustainable materials and lab-grown gems. Ethical responsibility and personal style matter; create a piece as unique as yourself.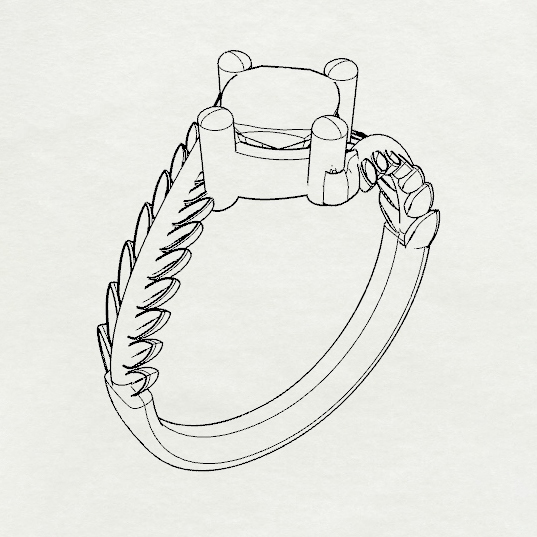 Here at Teneff Jewelry, we create custom jewelry using responsibly sourced, 100% recycled precious metals and lab-grown diamonds and gems. Our jewelry can be worn confidently with a view toward a more sustainable future.