Presenting our Oak Leaf Earrings, skillfully crafted from responsibly sourced and recycled gold.
| | |
| --- | --- |
| Metal | 14 kt yellow recycled gold, 14 kt white recycled gold, 14 kt rose recycled gold |
| Weight | 1.6 dwt, pair |
| Width | 29.6 x 8.9mm includes wire length. Leaves are 1.3 mm thick. |
| The Inspiration | Unlike commonly found mass-produced, delicate leaf earrings, our Oak Leaf Earrings stand out with their substantial and sturdy design. They are intentionally thicker, conveying a sense of strength and durability that mirrors the steadfastness of oak trees that have weathered countless seasons. This substantial craftsmanship ensures that your earrings will not only be a beautiful adornment but also a lasting companion on your journeys. |
Single earrings available – please contact us for pricing.
Most items ship within three weeks.  
Want to customize this piece?
Lab Diamonds ~ Recycled Gold
Design a beautiful piece of jewelry for yourself or a loved one, using only the highest quality sustainable materials and lab-grown gems. Ethical responsibility and personal style matter; create a piece as unique as yourself.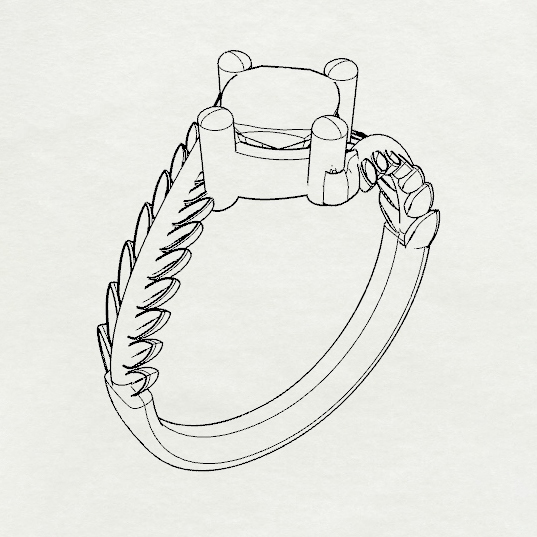 Here at Teneff Jewelry, we create custom jewelry using responsibly sourced, 100% recycled precious metals and lab-grown diamonds and gems. Our jewelry can be worn confidently with a view toward a more sustainable future.