Lab Diamonds
Recycled Gold
Custom craftsmanship of fine jewelry with responsible stewardship of the earth's resources.
Custom Design
Create a one-of-a-kind design that will be treasured for years to come.
Create a Custom Piece:
Work with Our Expert Designers.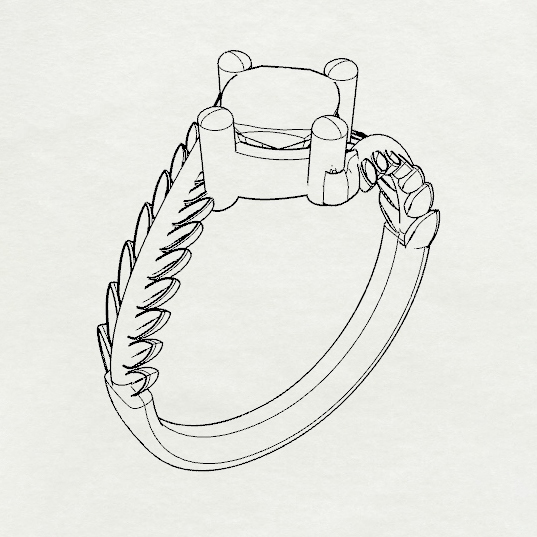 Here at Teneff Jewelry, we create custom jewelry using responsibly sourced, 100% recycled precious metals and lab-grown diamonds and gems. Our jewelry can be worn confidently with a view toward a more sustainable future.
Teneff Jewelry has a long history of providing top quality goldsmithing services dating back to the 1940s. We are the jewelers many retail stores call upon to create incredible custom designs for their customers.
We are excited to now offer our custom design services to the public. In addition, we have our collection of unique in-house designs available for you. We focus on utilizing sustainable materials, such as recycled metals and lab-grown diamonds and gems. We believe beautiful jewelry can be produced with minimal impact on the Earth's resources.